How to transfer balance in Ncell to Ncell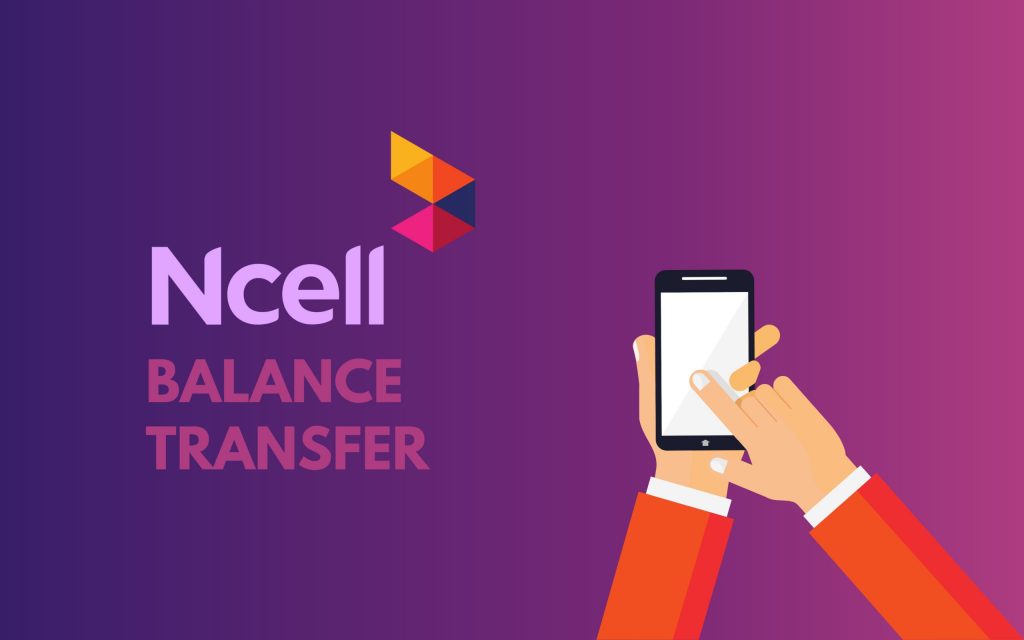 How to transfer balance in Ncell: Ncell the largest telecom in Nepal Company gives you an easy method to transfer your balance in a matter of minutes. Ncell customers can be the only people allowed to transfer and receive balances from relatives and friends using Ncell numbers.
In addition, you can make 20 transfers per day with the minimum being 10 and up to 500 Rs. For each transfer. This makes an overall total of 10,000 Rs. every day. A large amount of money in your account will be a good investment for the long term and makes it easier to access in the event of an emergency. There's no reason to visit a recharge card store or to any other location. You can transfer your amount of balance to Ncell and Ncell while at home. In addition, the following steps will show you how to transfer Balance in Ncell.
How to Easily Transfer Balance to Ncell?
Remember this code *17122*NUMBER*Amount# to transfer balance.
Start Dial pad then change "Number" by the phone # of your receiver.
Replacing "Amount" with the amount you wish to send "Amount" by the amount you'd like to send.
It will look something like this, *17122*98xxxxxxxx*50#
Press "Call" on the dialler. Then, press "Confirm."
The balance has been successfully transferred to your Ncell number.
How to Transfer Balance to Ncell from abroad?
Nepal citizens can make use of their Ncell Sims Cards for use in other countries by activating the roaming service. They could use it to reach out to relatives and friends to inform them that they're safe or to inform them about their work or cities.
Whatever the reason the transfer balance in Ncell to a different country isn't easy. To transfer balance, you requires online payment options such as DIng as well as Ncell recharge. Pay with PayPal or Credit Cards or even prepaid cards such as Visa, MasterCard, etc.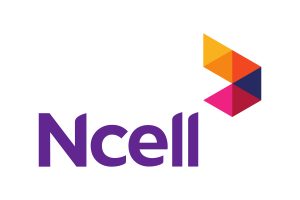 How to transfer balance in Ncell
What's Ncell Balance Transfer?
The moment is now Ncell Prepaid customers can transfer and receive balance at any time, at any time, from their mobiles to their family members' or friends' Ncell numbers.
How can I utilize the service?
To transfer your balance, dial *17122*98XXXXXXXXXXXXXXXXXXXXXXXXXXXXXXXXXXXXXXXXXX*Amount#, For example, to transfer Rs. 10, dial *17122*98XXXXXXXXXXXXXXXXXXXXXXXXXXXXXXXXXXXXXXXXXXXXXXXXXXXXX*10#
How much is the minimum value that I am able to transfer?
You can transfer as little as Rs. 10 per transaction and maximum 3 times in a day.
The maximum value you can send?
You are able to transfer up to the amount of Rs. 200 at a time , and up to three times the course of a day.
Is there a charge for transfer of balance?
Re. 1. (excluding tax) per transfer is payable as a service charge.
How can I move balances to all Ncell number users?
Balances can be transferred from Prepaid numbers to Prepaid only.
What can I do with the amount I transferred?
The amount transferred can be used to make phone calls, SMS, and browsing the internet.
The Service Fee for Transfer of Balance
Rs. 1. (Exclusive taxes) for balance transfers. When you add TSC plus VAT when each of 13% is added, and the total cost is 1.28. 1.28.
That means I transferred an amount of Rs. 20 to my friend, but she will be able to receive the amount of. 18.76.
Another thing to keep in mind is in the event that the receiver is subject towards any outstanding balance loans made by Ncell the amount that is sent will also be taken out of the balance sent.
Many are interested in ways to convert the account balance of Ncell prepaid balance to Ncell prepaid. Let me dispel the confusion, you simply can't! Post-paid users aren't granted the privilege of having it yet. (Government taxes include 13 (Government taxes include: 13 Telecommunication Service Charge and 13 percent VAT)
How to Recharge Ncell Using Serial Number
It is possible to refill your Ncell number using the serial number of your recharge card however; this is not the case in normal situations. Actually, this service of Ncell is life-saving!
The two methods for recovering the PIN and recharging your balance using the serial number.
Method 1.
Consumers are able to file a complaint about their defective recharge card. To do this, they must enter the recharge card's serial number. You can find the form at the you will also be required to enter at minimum 4 digits from the PIN that appears on the screen.
Method 2.
You can also contact the Ncell customer service at 9005 and then follow instructions on the voice prompt. Then, you can describe the situation regarding the PIN that is damaged. The operator will then guide you on how to retrieve the PIN code, so you are able to continue charge your phone. Additionally, you can go to the Ncell customer service center near your location to get this service.
Conclusion:
Hopefully, you now have a complete understanding of How to Transfer Balance in Ncell to Ncell. If you have any suggestions for this topic, please send them to our email address. If you enjoyed this balance transfer Ncell to Ncell, please share it with your friends, family, and social media platforms