How Do I Get a Loan on an NTC, Ncell, or Smart Cell?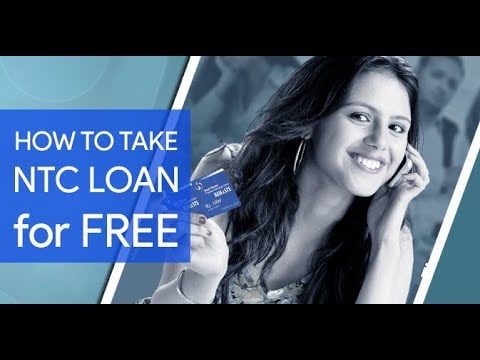 How to take loan in Ntc: In the course of our lives there are situations where we need to recharge our balance of our mobiles to make a call or browse the web urgently, but we're not able because of the insufficient balance. This becomes even more difficult when we don't have the option to recharge. People ask their family and friends to loan them balance, but we cannot always request them, and it could be instances where there's no shop or option to recharge for our mobile. Nepal Telecom (NTC) has solved the issue. NTC is now giving loans to you.
Nepal Telecom has launched the Namaste Credit service, which is also known the Loan Sapati Service. Beginning on March 30 in 2018, this Namaste Credit service is launched fully, allowing NTC GSM prepaid customers to make calls even when the balance is not in. The service is at no cost.
How Do I Get a Loan on an NTC, Ncell, or Smart Cell?
This service was provided by Ncell for quite a while but as of March 2018 NTC has begun this service. A prepaid customer who has used the SIM for at least three months is eligible to the NTC loan. Like Ncell the loan can be repaid the loan when you recharge your phone.
The most appealing thing about this NTC loan is the fact that the company states that there aren't additional charges or service cost for the loan service. There isn't an additional fee for the loan. You can call or send SMS messages to any network and make use of the internet using the amount of your loan.
What exactly is NTC?
In Nepal the beginning of telecommunications can be traced to B.S. 1973. However, the formal telecom service was mostly provided following the establishment the MOHAN AKASHWANI in B.S. 2005. As according to the plan that was that was formulated by the First National Five year plan (2012-2017), Telecommunication Department was created in B.S. 2016. To modernize the telecommunications service and to extend the services, in the 3rd five year plan (2023-2028), Telecommunication Department was transformed to Telecommunications Development Board in B.S. 2026.
How Do I Get a Loan on an NTC, Ncell, or Smart Cell?
Following the passage of the Communications Corporation Act 2028, it was officially established as a 100% own Government Corporation called Nepal Telecommunications Corporation in B.S. 2032 with the intention of providing telecom services. After serving the country for over 29 years, with great pride and sense of achievement, Nepal Telecommunication Corporation was changed to Nepal Doorsanchar Company Limited (NDCL) in Baisakh 1st, 2061. Nepal Doorsanchar Company Limited is a registered company in the Company Act 2053. The company is recognized by the general public under its brand name "Nepal Telecom" as its registered trademark.
The process of converting Nepal Telecom from a government-owned monopoly into a business-oriented and customer-oriented company in a competitive market, Nepal Telecom invites all its shareholders to participate to participate in the holy job of nation-building.
Lending on NTC
Nepal Telecom started its credit services in the year 2018. Its GSM pre-paid SIM users can take up a loan even on zero balance.
Things You Need to Learn About NTC's Credit Service
NTC lets loans that exceed NRs. 40.
The exact amount will be taken off once that user has recharged their balance on their mobile.
If you want to take out a loan for the second time you must pay off the loan amount.
To make use of the service the SIM must be active for at minimum three months.
For you to be eligible for a loan, your principal amount must be Rs. 0/-
It is not possible to transfer the loan amount. Learn how to transfer balance to Ntc, Ncell, Smart Cell?
You can make use of the loan to pay for voice calls as well as data pack.
The amount of the loan is able to be utilized to call any network
The great benefit of NTC's credit program is that it's completely free of additional costs or taxes. The same amount of the loan is taken from the balance of the account once the user recharges their SIM.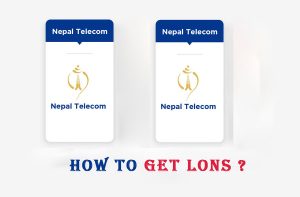 How to Get Loans on NTC?
The process of borrowing money from NTC is quite simple. It's only a couple of simple steps. See them below.
To borrow money from NTC Go to message and type "Start" and then send it to 1477.
To find out the state of the loan example. The amount, type in "Status" and email the information to 1477.
You may also stop this loan option. To do this, write "Stop" ' and message it to 1477.
Another important characteristic that is unique to NTC is the fact that NTC Credit service allows for the continuing of calls when the NTC customer who has prepaid the service runs out of balance.
Ncell Loan Ncell
Ncell is the second-largest operator of telecoms in Nepal. It began credit or loan service prior to NTC. Crediting on Ncell isn't that difficult at all. We will explain the procedure below, but first:
Things to Know About Ncell's Loan/Sapati/Credit/Loan Service
To get a loan from Ncell the principal balance must be lower than. 5/-.
You can avail an amount of NRs. 40/- up to NRs. 80/-
Ncell charges a service fee of NRs. 2.55per month for loan services.
You can utilize the loan amount to make voice calls, text, or data.
The loan has no date of expiry for the amount of loan.
You can take this loan on condition that you have your SIM is active for a minimum of two months.
If the loan balance is used up, you are unable to obtain a new loan until you have cleared the loan you have currently.
How to Get a Loan on Ncell?
Ncell provides both USSD messaging and dial options for obtaining credit or loan. Find below the procedures to get a loan using your Ncell SIM card.
Utilizing the USSD Dialling Method
Dial and then enter *9988#, then press on the call.
You'll have the option for obtaining the amount of your loan.
Choose the best option based on your needs.
By Message
Go to message, and make sure it is blank before sending the message to 9988.
Your account activated.
This loan is paid at the time you recharge your principal balance. If you transfer your principal balance that is less than the loan amount, the total amount will be taken out and the remainder of the loan will be withdrawn from the next recharge. Therefore, ensure that the first recharges you make after the loan amount is cleared out the loan in one go and leave enough balance to make calls and text messages.
If you don't pay back the loan amount you'll still get messages, however the SMS feature won't be operational. To reinstate the SMS feature you must pay the loan amount using your principal balance.
Credit on Smart Cell
Nepal is the world's third-largest provider of telecommunications services. Smart Cell is the third largest telecom provider in the country. It also offers its own credit line. The service was launched in the year 2000. Find out more about the credit of SmartCell below.
What should you know about Smart Cell Credit/Loan/Sapati Service?
You can avail Smart Cell loan service when the principal balance falls below the amount of Rs. 1/-.
The telecom charges. 1-1/- (including tax) per loan service.
The maximum amount of loan available is Rs. 40/-.
The loan can be used to pay for amount to purchase Voice Text, text, and SMS services.
How Can I Get A Smart Cell Loan?
Smart Cell offers loan service through USSD code. Here's how to borrow money using smart cell SIM card.
Then, dial pad and type *129*10#. Then, dial.
Following this you will receive your credit and the loan amount will be accessible to you on the SIM card. Cell SIM.
That's it. This is a list of information and steps to take in relation to the loan service offered by three major operators in Nepal. Through this code you can take advantage of loans and continue the conversation via phone calls, text messages or browse the web.
Conclusion:
How to take loan in Ntc: The loan service is an alliance between the customers and their service provider. The ability to borrow money to keep making calls or surfing gives the guarantee of security for those who are frequently traveling. They do not have to worry whether they will run out of cash since the loan service lets them carry on their phone calls.
We hope that this blog post was a great help to you understand how to take loans with Ntc, Ncell, and Smart Cell SIM cards has been extremely helpful to you. Should you be having any concerns regarding the loan process please let us know via the comment section below?