How Can I Get a Job in India Quickly?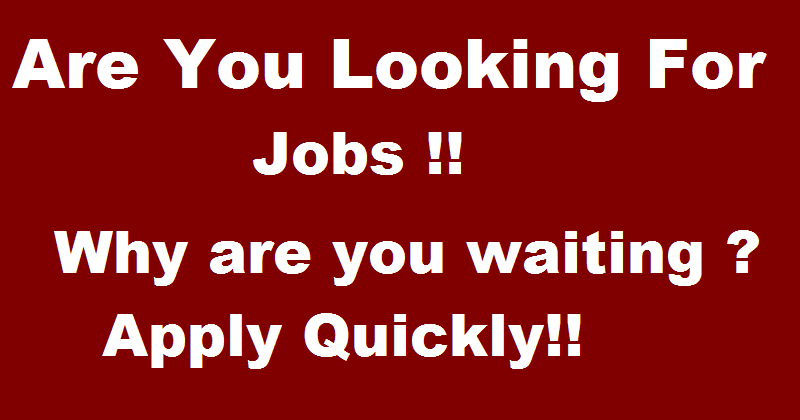 How Can I Get a Job in India Quickly: There are many ways to land a job in India, but if you aren't sure how to begin, here are some helpful tips to get you started. First, create a profile on a job portal or career-building app. Make sure to highlight your skills that match the type of job you're seeking. Another way to find a job is to go to an off-campus recruitment drive. Job portals in India often feature jobs posted by local people, and you can even use these drives to find a job.
Off-campus drives
Off-campus drives are conducted by companies to hire students. Off-campus recruitment drives are held by the organization you want to work for, and they give you a chance to showcase your skills and abilities. To find an Off-campus drive near you, simply type your desired city and institution in Google and you will get a list of relevant job vacancies. Make sure you have the right filter settings to narrow down your search. Depending on the job position, pay scale, and location, you can narrow down your results.
How Can I Get a Job in India Quickly
Off-campus drives offer students a variety of job opportunities, but they aren't the only option for freshers. Even if you've failed to land a job through on-campus placements, don't despair. You can still find a job in India using off-campus drives if you know how to use them. The right strategy and guidance can make all the difference. Most major companies conduct off-campus drives throughout the year to hire students for a variety of positions. The drives are accompanied by a personalized assessment by the companies.
Job portals
There are numerous ways to find a job, but a job portal can be a great option if you want to land a fast job in India. The free job portal Naukri has been around for almost 20 years and has over 90 million registered users. It also allows you to upload your resume immediately and share links to your websites and portfolios. The job portal also offers free resume writing services. This service focuses on helping you highlight your skills and strengths.
The ease of getting a job through job portals will depend on your circumstances. Marketing, sales, and BPO jobs are usually easy to get, whereas government jobs have the highest level of competition. Millions of people apply for a few hundred jobs, so you should be prepared for a competitive interview. Among the most sought-after jobs in India are lawyers, doctors, management consultants, and civil servants.
Career-building apps
Apna is one of the most popular career-building apps in India. The app caters to the professional needs of job seekers across sectors and locations. It has already received millions of downloads on the Google Play store. Apna also helped millions of front-line workers during the recent lockdown, and it is powered by a large community of professionals. Its comprehensive career development approach is changing the lives of millions of people.
There is an endless number of job-seeking apps and websites on the internet. However, these are largely filled with scams and fake job offers. It is vital to choose a legitimate job app over a fraudulent one. Thankfully, there are a handful of career-building apps and websites for iOS and Android devices that are effective in helping job seekers get jobs fast. Here are some of the best options:
Newspapers
Newspapers are the most traditional way to find a job. They contain lists of available positions from various companies. These columns are updated regularly and are a good way to find a job. You can choose to search for a particular newspaper or a few newspapers in your locality. The Hindu, The Times of India, and the Hindustan Times are some of the best publications for finding a job in India.
An assistant editor will work under the newspaper editor and support the entire publishing process. They will come up with story ideas, conduct research, and write articles. They may also help with social media profiles. A reporter or an opinion editor is responsible for writing and reporting breaking news, usually from far-off places and countries. They may work in collaboration with other section editors. These positions are usually a combination of writing, editing, and research work.