The Side Effects of CBD Vape Juice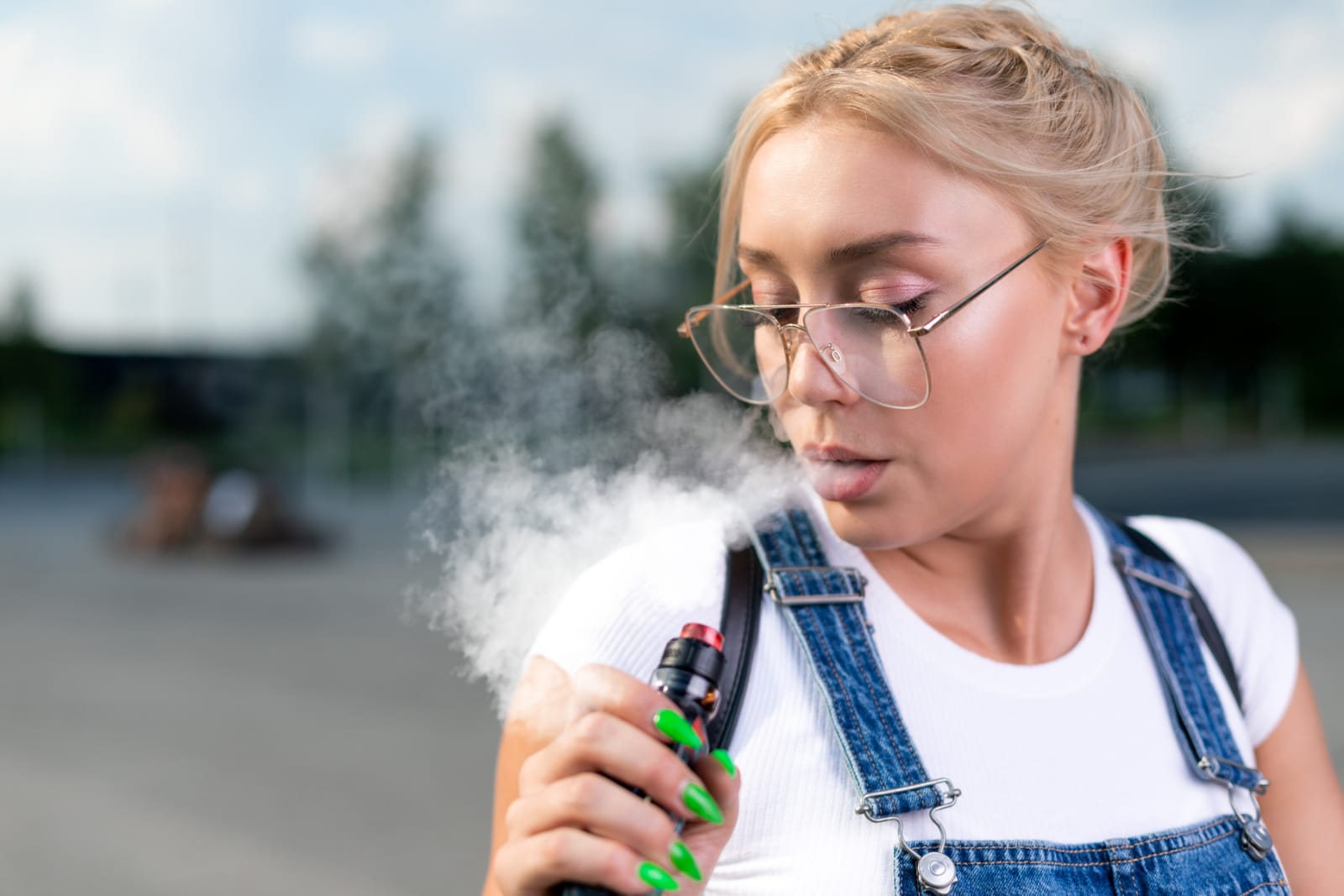 CBD, or cannabidiol, is a non-psychoactive compound found in cannabis plants. CBD has gained immense popularity recently due to its potential therapeutic effects on various health issues, including anxiety, depression, pain, and inflammation. CBD vape juice has become one of the most popular ways of consuming cannabidiol, as it offers a fast and efficient way to enjoy the benefits of this compound. While CBD vape juice is generally considered safe, there are some potential side effects that users should be aware of. Here are the possible side effects of CBD vape juice and the factors that can contribute to them.
Respiratory Problems
One of the primary concerns of using CBD vape juice is the potential for respiratory problems. Vaping involves inhaling a vaporized liquid containing CBD, which irritates the lungs and airways. Some users report coughing, wheezing, and shortness of breath after vaping CBD. The risk of respiratory problems is higher if the user is a regular smoker or has a history of lung problems. When purchasing CBD vape juice online, always check out the see VIP program tab and enjoy the lowest prices on CBD products.
Dizziness
CBD has been found to have a calming and relaxing effect on the body. However, some users may experience dizziness or lightheadedness after vaping CBD. This side effect may be more common in people new to vaping or with a low tolerance to CBD. To avoid dizziness, start with a low dose of CBD vape juice and gradually increase it over time. Users who experience dizziness should stop using CBD vape juice immediately and seek medical attention if necessary.
Dry Mouth
CBD can affect the production of saliva in the mouth and cause dryness. A dry mouth is a common side effect of CBD products, including vape juice. If not properly managed, it may cause discomfort and increase the risk of oral infections and tooth decay. To prevent dry mouth, stay hydrated by drinking plenty of water, and avoid using CBD vape juice excessively. Also, chew gum or suck on mints to increase saliva production.
Nausea and Vomiting
Although rare, some users may experience nausea and vomiting after using CBD vape juice. These side effects may be due to the carrier oil or other ingredients in the vape juice rather than CBD itself. Users should choose high-quality CBD vape juice from trusted manufacturers to avoid contaminated or low-quality products.
Interactions with Medications
CBD can interact with certain medications and cause adverse side effects. This is because CBD may inhibit the activity of some liver enzymes responsible for metabolizing medications. CBD will also increase the blood concentration of some medications, leading to potential toxicity. To avoid interactions, consult a doctor before using CBD vape juice when taking any prescription or over-the-counter medications. The doctor may adjust the medication dosage.
CBD vape juice is generally safe and well-tolerated by most users. However, as with any medication or supplement, it may cause side effects in some people. The side effects of CBD vape juice may vary depending on the individual's health conditions, tolerance, and dosage. When experiencing any adverse side effects after using CBD vape juice, stop using it and seek medical attention if necessary. Always choose high-quality products from reputable manufacturers, and consult the healthcare provider before using any new supplement or medication.