Ride On Cars: The Perfect Gift for Every Little Speedster's Dream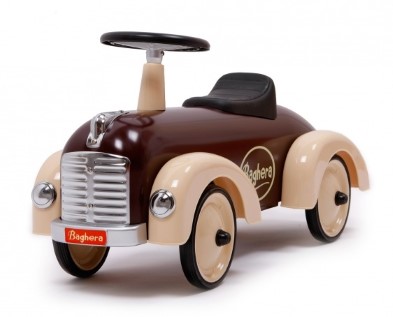 These cars are not just toys; they are dreams come true for little speedsters. These miniature vehicles provide children with an exhilarating and immersive experience of driving their own car, igniting their imagination and fostering a sense of independence. So, this article delves into the world of ride on cars, exploring their benefits, different types, safety considerations, popular features, and why they make the perfect gift for children.
Their Benefits
These toy cars offer numerous benefits for children's development. They enhance motor skills, coordination, and balance as children learn to maneuver and control the vehicle. These toy cars also stimulate imaginative play, encouraging storytelling and role-playing scenarios. Additionally, they promote outdoor play and physical activity, fostering a healthy lifestyle from an early age.
Exploring Its Different Types
There is a wide variety of toy cars available, catering to different age ranges, preferences, and terrain types. Battery-powered cars with electric motors are popular choices, providing a realistic driving experience. There are also pedal-powered cars that allow children to use their leg power for propulsion. Other types include push cars and convertible kiddie cars that can be transformed from a stroller-like design to a self-propelled vehicle.
Safety Considerations
Safety is of crucial importance when it comes to toy cars. Parents and caregivers should ensure that the chosen vehicle meets safety standards and features appropriate safety measures such as seat belts, sturdy construction, and reliable braking systems. Meanwhile, it is crucial to supervise children while they ride, especially in outdoor settings, and to choose appropriate surfaces for driving, avoiding steep slopes or uneven terrain.
Popular Features and Accessories
Ride-on vehicles come with a range of features and accessories that add to the excitement and functionality. These can include working headlights, horn sounds, MP3 players with built-in speakers for music, and realistic steering wheels. Some cars even offer remote control options, allowing parents to take control if needed. Accessories like storage compartments, cup holders, and adjustable seats further enhance the overall experience.
Choosing the Perfect Ride-On Car
When selecting a toy car as a gift, there are several factors to consider. These include the child's age, size, and weight capacity of the vehicle, battery life and charging options, available speed settings, and the durability of the construction. It is also worth reading reviews and considering recommendations from other parents to ensure a reliable and enjoyable miniature car experience.
Unleashing the Joy of Riding
Watching a child's face light up as they take the wheel of their own toy car is a priceless moment. The freedom, confidence, and joy they experience while zooming around, imagining themselves as real drivers, is immeasurable. They provide children with a sense of empowerment and a taste of the grown-up world, fostering their creativity and nurturing their dreams.
The Lasting Impact of Toy Cars
Miniature cars create lasting memories and positively impact children's development. They foster independence, promote physical activity, enhance motor skills, and ignite imaginative play. And by providing a sense of adventure and empowerment, they inspire young minds and instil a love for exploration. The experiences gained from these vehicles extend far beyond childhood, shaping confidence, creativity, and a lifelong appreciation for the joy of driving.
Ride on cars are not merely toys; they offer children a world of adventure, imagination, and skill development. From enhancing motor skills to promoting imaginative play, these miniature vehicles provide countless benefits. And when chosen with safety, age-appropriateness, and durability in mind, toy cars become the perfect gift for every little speedster's dream, igniting their passion for exploration and setting them on a path of exciting journeys and lifelong memories.