What Are The Modes Of PMP Training?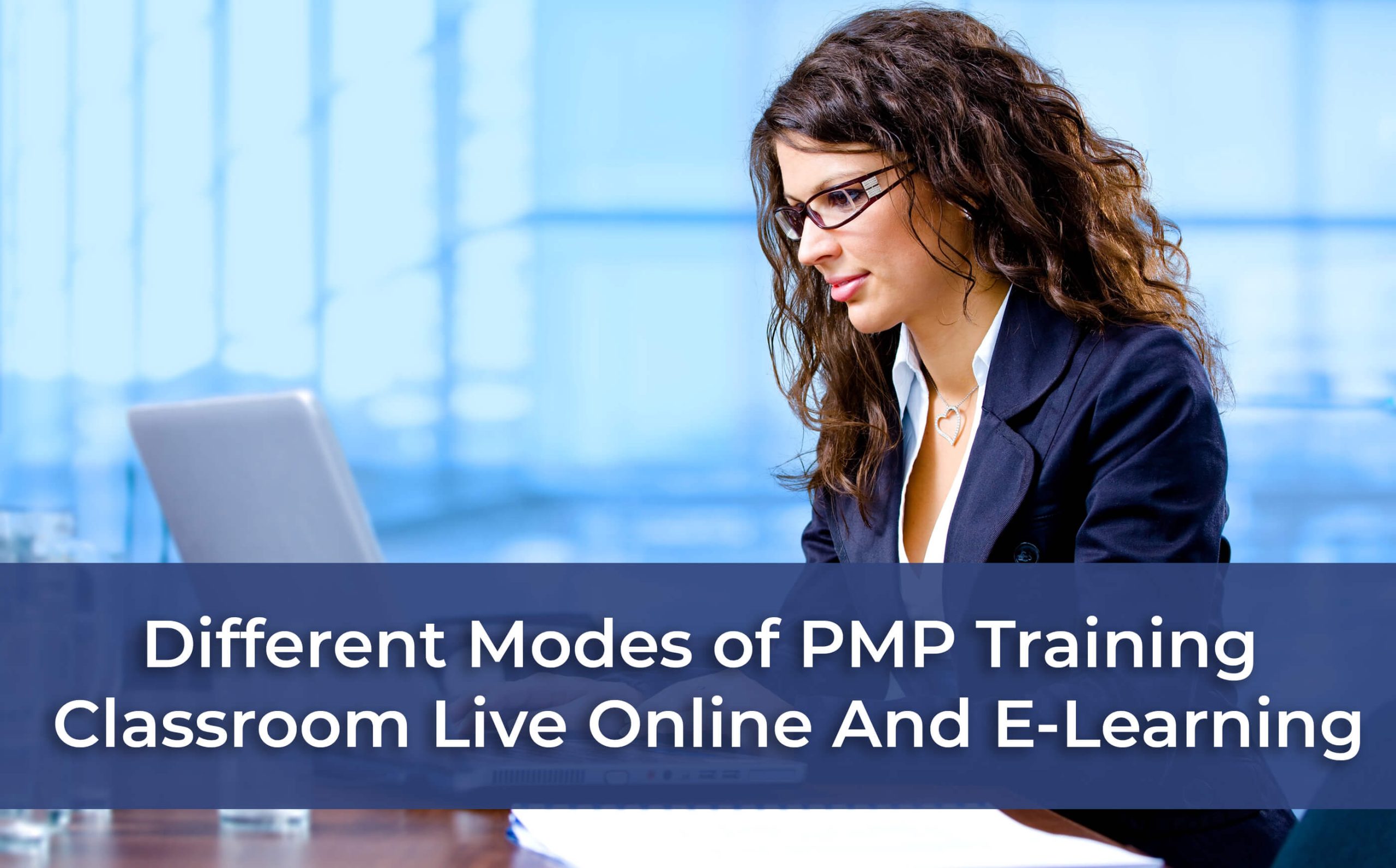 A well-known and much sought-after certification for project managers is the Project Management Professional (PMP) designation. Passing a test that evaluates project management knowledge and abilities is necessary to earn the PMP certification. To prepare for the certification process, many people opt to take PMP training prior to taking the exam, nevertheless.
There are various PMP training options, each with their own benefits and drawbacks. We will talk about some of the most well-liked PMP training methods.
Classroom Training: The traditional form of education that takes place in a physical classroom setting is called classroom training. Classroom instruction offers a controlled learning environment and possibilities for professional networking. For those who prefer face-to-face interaction with peers and teachers, classroom instruction is the best option. This teaching method enables fast feedback and doubt clarification. Nevertheless, attending classes in person may be costly and necessitate time away from job and travel.
Online Education: Online training, which is conducted fully online, is becoming more and more common. Online training is convenient for people with hectic schedules or those who reside in distant areas because it can be accessed from anywhere with an internet connection. A variety of interactive tools, including video lectures, virtual classrooms, and online forums, are available with online training. Due to the lack of travel and lodging expenses, this kind of training is also economical. Online training, however, lacks the personalised touch of classroom instruction, and people risk missing out on networking opportunities.
Boot Camp Instruction: An intensive, brief kind of training called a boot camp is intended to help people get ready for the PMP exam rapidly. Usually lasting four to five days, this type of training involves a rigorous programme of lectures, group discussions, and practical exercises. Boot camp instruction offers a concentrated and all-encompassing learning environment with subject-matter specialists as instructors. Moreover, networking chances with peers who are in a similar circumstance are provided by this training method. Boot camp training, however, can be rigorous, so it might not be ideal for people who prefer a more laid-back setting for learning.
Corporate Education: A type of training known as corporate training is specialised to the requirements of a particular firm. This type of training can be given in a classroom setting or online, and it is created to satisfy the particular needs of the organisation. Corporate training is the best option for businesses with lots of staff who need to get PMP certified. For companies that need to rapidly and effectively teach their personnel, corporate training offers a cost-effective answer. Also, this method of training may be tailored to the requirements of the business, ensuring that workers get the instruction they require to be successful. Corporate training, however, might not have the same personal touch as other types of training, and people might miss out on networking possibilities.
Conclusion
In conclusion, there are various ways to become PMP certified professional, each with unique benefits and drawbacks. A person's tastes, learning style, and schedule will all influence the training method they select. It's crucial to pick a training method that meets your goals and offers the best chance of passing the PMP exam. People's chances of passing the PMP test and earning the highly sought-after PMP certification can be improved with the appropriate training. PMP training also helps to work on Microsoft Dynamics CRM to manage clients and build relationships.