The Importance of Proper Packaging for Safe Tire Transportation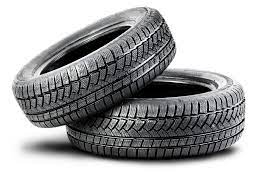 When it comes to moving goods from one place to another, especially in the context of the automotive industry, the importance of proper packaging cannot be overstated. This is particularly true when it comes to transporting tires, a vital component of vehicles that directly affect their safety and performance. Proper packaging of tires is not just a matter of convenience; it is a fundamental requirement to ensure the safety of both the tires and the people involved in their transportation. Here, we will discuss the significance of proper packaging for the safe transportation of tires.
1. Protecting the Tires from Physical Damage:
Tires are not just heavy; they are also susceptible to physical damage. During transportation, they may come into contact with other objects, equipment, or even other tires. Without adequate packaging, they are at risk of getting punctured, torn, or otherwise damaged. Such damage can not only render the tire unusable but also compromise its structural integrity, leading to safety hazards when the tires are finally installed on a vehicle.
Proper packaging can include the use of sturdy boxes or pallets and ensuring that the tires are securely strapped or wrapped to prevent movement during transit. This minimizes the risk of physical damage and ensures that the tires reach their destination in optimal condition.
2. Preventing Environmental Damage:
Tires are made of rubber, a material that can degrade when exposed to certain environmental conditions. Excessive exposure to sunlight, extreme temperatures, or moisture can lead to rubber degradation, which can affect the tire's performance and lifespan. Improperly packaged tires are more susceptible to these environmental factors during transportation.
Proper packaging can shield tires from these conditions. Whether it's using UV-resistant materials or moisture-resistant coverings, proper packaging ensures that tires remain in the best possible condition until they are ready to be used.
3. Reducing Transportation Hazards:
Transporting tires that are not adequately packaged can be a logistical nightmare. Unsecured tires can shift, slide, or even fall during transit, creating safety hazards for drivers and other road users. A sudden tire dislodgment from a moving vehicle can lead to accidents, road obstructions, and significant liability issues. To ensure safe and efficient tire transportation, it's crucial to use proper packaging techniques such as secure strapping, palletizing, or stacking. This not only reduces safety risks but also simplifies the loading and unloading processes, making transportation more efficient, especially when it comes to reifen versenden (shipping tires).
4. Regulatory Compliance:
In many regions, there are strict regulations and industry standards regarding the transportation of goods, including tires. Proper packaging is often a legal requirement to ensure that tires are transported safely and in compliance with these regulations. Failing to adhere to these regulations can result in fines, penalties, or legal complications for transportation companies.
5. Customer Satisfaction:
The condition of the tires upon delivery can significantly impact customer satisfaction. Whether it's a tire retailer or an automobile manufacturer, receiving tires in optimal condition is essential. Proper packaging not only safeguards the tires during transit but also demonstrates professionalism and commitment to quality, enhancing the reputation of the seller or manufacturer.
In conclusion, the importance of proper packaging for the safe transportation of tires cannot be overstated. It is not just about convenience; it is about ensuring the integrity, safety, and quality of a vital automotive component. Proper packaging protects tires from physical and environmental damage, reduces transportation hazards, ensures regulatory compliance, and enhances customer satisfaction. To maintain the safety and quality of tires throughout the supply chain, proper packaging is an absolute necessity.